Dear Subscriber,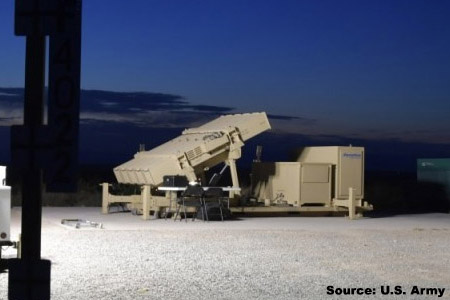 Enduring Shield To Protect Troops From Cruise Missiles
The U.S. Army has been working on a new ground-based air defense system to fill the gap between short-range systems and the larger Patriot and THAAD air and missile defense systems. The original Multi-Mission Launcher (MML) program sought to develop a system capable of firing a variety of interceptors and linking with the Army's Integrated Air and Missile Defense Battle Command System (IBCS) and Sentinel radars. The MML, developed by the Army, was canceled in 2019. In 2021, Dynetics unveiled the Enduring Shield system, which built on the MML.
The Army picked the Enduring Shield system in August 2021, awarding Dynetics a 2.5-year, $237 million contract for 16 launchers and 80 interceptors. The system features five launch cells on a launcher that can traverse through 360 degrees and elevate from 0 degrees to 90 degrees. It is initially equipped with the AIM-9X Sidewinder missile, though new interceptors can be easily integrated via its modular open architecture. The first 16 launchers are scheduled for delivery by the end of 2023. As many as 400 launchers may be produced under full-rate production.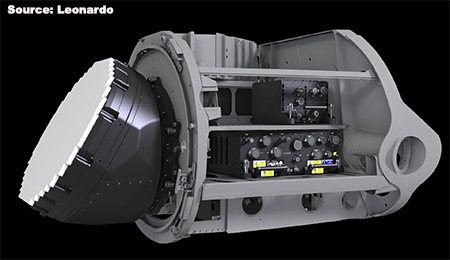 New Eyes for British Typhoons
The U.K. is developing a new active electronically scanned array (AESA) radar for its Eurofighter Typhoon jets. The European Common Radar System Mk 2 (ECRS Mk 2) is designed to simultaneously detect, identify and track targets in the air and on the ground and provide electronic attack and electronic warfare capabilities for suppression/destruction of enemy air defense (SEAD/DEAD) missions. It shares some components with the Typhoon's original CAPTOR radar, but its hardware is not common with that radar or its ECRS Mk 0 and Mk 1 variants.
The U.K. has been developing technology for a new fighter radar since 2006. In September 2020, London awarded contracts to Leonardo UK and BAE Systems to continue development of the ECRS Mk 2 AESA radar for the Typhoon. Initial systems were scheduled for delivery in 2022 for test and evaluation. In July 2022, the U.K. Defense Ministry awarded a contract for the modernization of 40 Typhoon Tranche 3 fighters, including installation of the ECRS Mk 2 radar. The deal included options to upgrade older Tranche 2 jets with the system. Integration of the ECRS Mk 2 was anticipated in 2027 or 2028.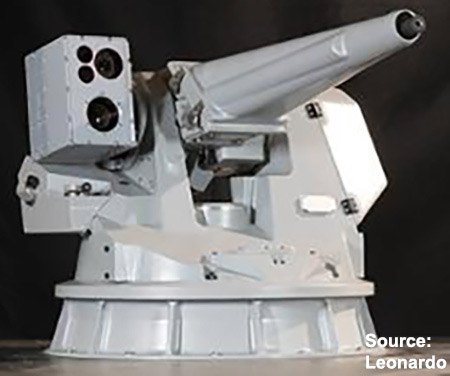 European Navies Turn To Lionfish for Close Defense
The Lionfish is a new family of small caliber, remotely operated naval weapon stations offered by Italian firm Leonardo. There are three variants armed with a 12.7-mm machine gun and one equipped with a 20-mm cannon. The Mini-Calibri electro-optical fire-control system is fitted. The Lionfish is intended to combat evolving asymmetric threats, helicopters and drones. A local remote-control console has a 17-inch touchscreen and two multifunction joysticks. The system can autonomously determine firing coordinates. It is designed so that it does not penetrate the hull of the host vessel.
Leonardo unveiled the Lionfish family of turrets (the Lionfish Inner Reloading is shown above) in 2020. By mid-2021, several variants had been qualified with all three 12.7-mm variants having obtained a launch customer. In March 2022, the Royal Netherlands Navy selected the Lionfish to equip its Holland-class patrol vessels, Johan De Witt-class amphibious ships, Karel Doorman-class joint support ship and Den Helder-class combat support ships. Germany has also picked a 12.7-mm variant for its planned F-126-class frigates.