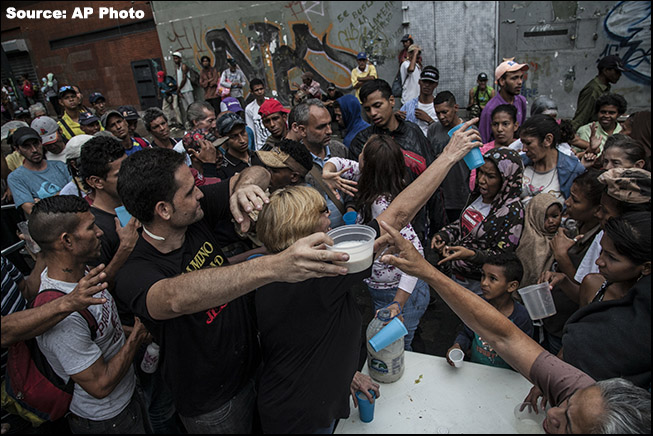 ​
Economic mismanagement, resulting in skyrocketing inflation,
has led to a lack of basic goods, growing poverty and starvation
in Venezuela. Here, volunteers distribute food to people in Caracas
in November 2017. A domestic study published in early 2018 found
that Venezuelans reported losing an average of 24 pounds (11 kg)
in weight and that nearly 90 percent of the country lived in poverty.
Prosperity is a fragile thing. Without attention, planning and adjustments to changing...