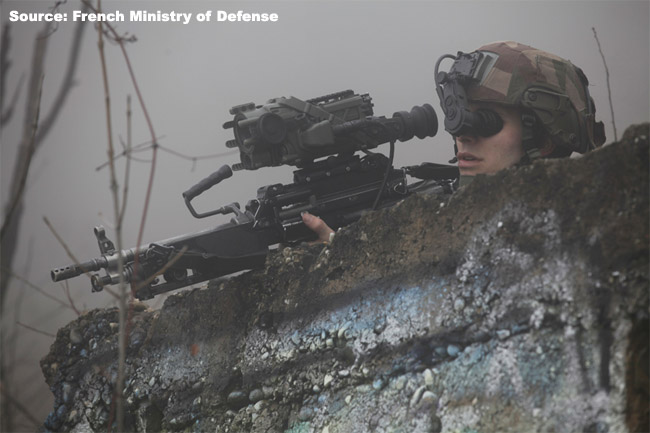 French soldier, with a FELIN integrated equipment suite, takes part in Alpine training


in February 2011. An infrared telescope assists him in observing through the fog.
The future is now for French infantrymen. French troops in combat areas are currently equipped with a modular suite that has for years been referred to as a future soldier system.
Known by its French acronym, FELIN includes a modified weapon, sensors, wearable computer, communications, displays, body armor and...