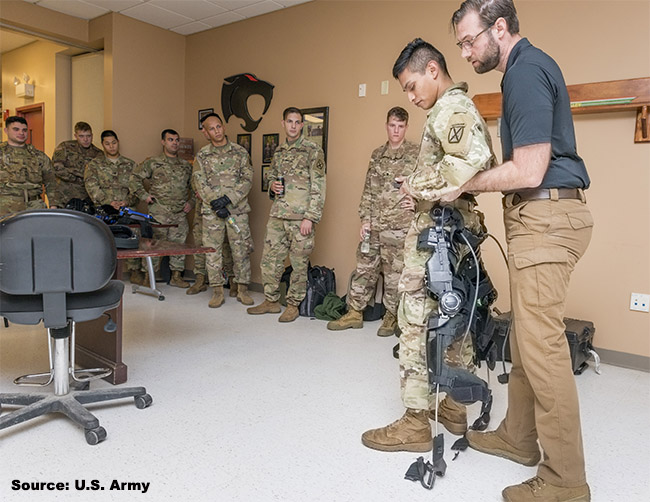 ​
In December 2018, soldiers from different military specialties in
the 10th Mountain Division in New York worked with researchers
to learn how exoskeletons could help them with their everyday tasks.
Here, a soldier is helped into an exoskeleton system during the event.
Discussions about advanced military technology typically focus on large platforms, such as stealthy fighter jets and missiles, tanks and armored vehicles or submarines. The infantry soldier who does most of the...