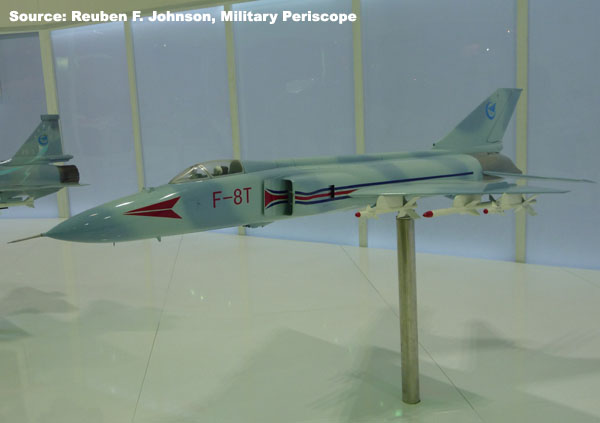 A model of China's F-8T fighter made its first appearance at the Beijing exposition.
Beijing –Not long ago, conventional wisdom held that China would escape the international recession. But the long march of recent economic events has proven otherwise.
The effects of the downturn are reflected in a number of ways, some less obvious than others. Consider the venue of the sole major aerospace exposition that is held in China's capital city.
Two years ago, when the aviation event...